SORTING SERVICE: CRACK AND HARDNESS CONTROL NOW AVAILABLE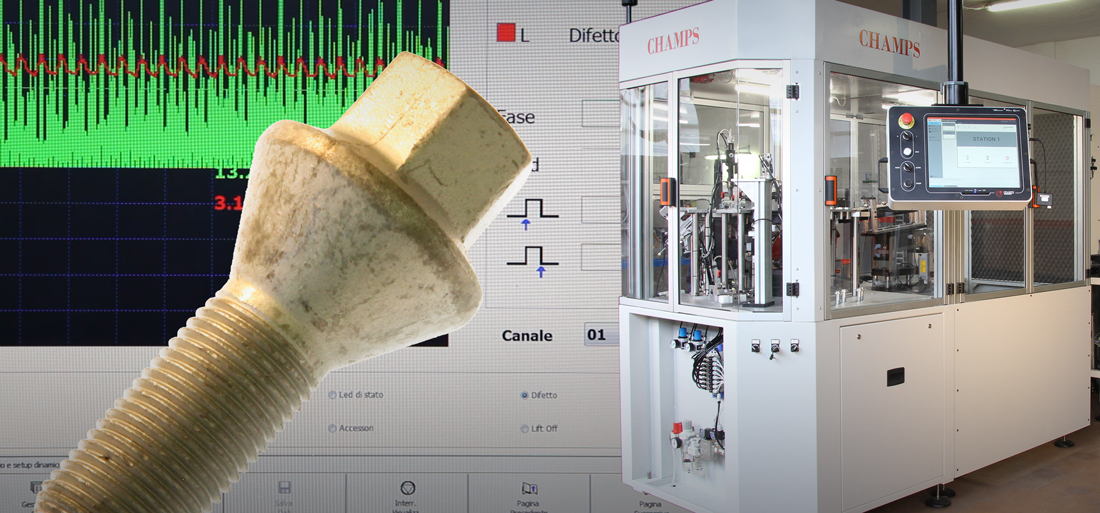 In addition to 100% optical inspections,
Champs is among the very few companies to provide third party sorting services with eddy current tools.
We provide 100% controls for cracks and hardness on screws and rivets, bushings, washers and valves.
Two new tools has been recently installed on an SQM machine with slotted disc and on a ONE machine with glass disc ensure drastically reduced waiting times.
Eddy current instruments are an extremely reliable technology to perform non-destructive tests for the evaluation of hardness, surface heat treatment and for the detection of cracks and pores in metallic materials.
Do not hesitate to contact us for any information regarding the service. Visit the page
SORTING SERVICE
< br>
SORTING SERVICE: CRACK AND HARDNESS CONTROL NOW AVAILABLE