C-SCAN THE NEW GENERATION OF 360° INSPECTIONS ON SCREWS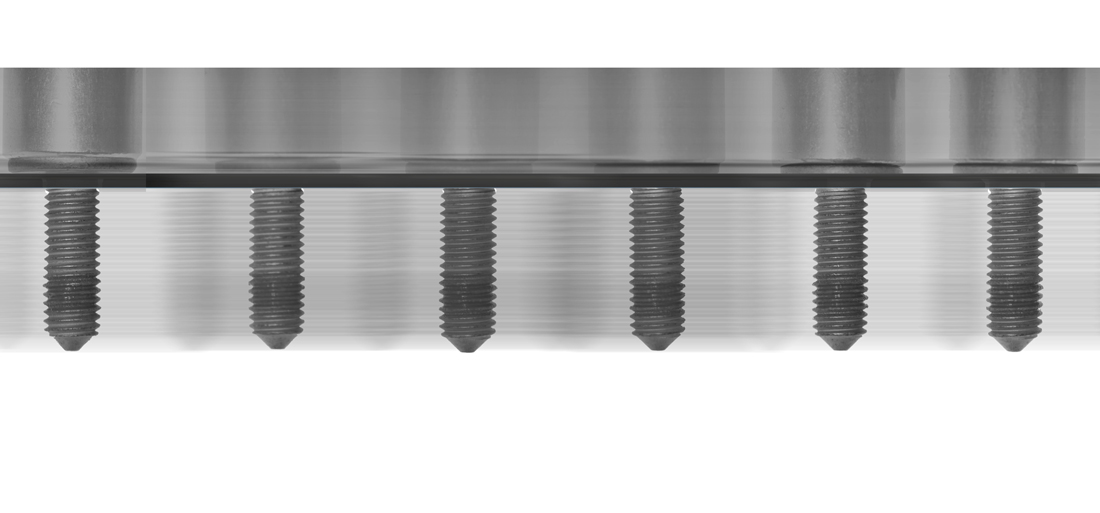 In the field of 100% inspections, the key parameters to evaluate an instrument are three:
precision
in measurement,
completeness
of inspections,
speed
in carrying out checks.
The release of two new inspection Units with continuous scanning technology for 360° head and thread control underline Champs' constant commitment to raise the bar of performances of automatic control systems for fasteners.  
The new C-Scan technology overcomes the limitations of traditional systems and allows 360 ° full Inspections at an extremely high speed.
C-SCAN Units
are units designed to exceed the limit of standard optical inspections. In fact, in standard inspections only one side of the component is framed so more than half of its surface remains a "blind spot". To solve these problems, 360 ° control systems have been studied. The 'traditional' 360 ° inspections are performed through the use of 4 cameras or through special optics capable of capturing 4 orthogonal views or by framing the rotating piece on its axis. Each of these systems has measurable advantages or disadvantages in terms of completeness or speed of control (see table).
| COMPARATIVA SISTEMI DI ISPEZIONE DELLA FILETTATURA | COMPLETEZZA DEL CONTROLLO | VELOCITA' DEL CONTROLLO |
| --- | --- | --- |
| Unità C-SCAN | ••• | ••• |
| Unità telecamera standard | • | ••• |
| Unita 360° a 4 viste ortogonali | •• | ••• |
| Unità 360° in rotazione su macchine a passo | ••• | • |
With C-Scan Units the component is rotated on its vertical axis in front of a high resolution camera in continuous scanning on rotating disk machines. The new Champs vision software, Albatross 2, thanks to a 'wide sensor' camera, allows to process up to 200 frames per second (up to 1000 with the most sophisticated cameras) of the piece in rotation. Considering the working speed of the machine at 300 pcs / min, with a maximum of 40 frames processed for each piece, these Units perform measurements on a frame taken every 9 °, instead of on a frame every 90 ° with inspection unit at 4 views.
Two different units have been designed to allow scanning of both the head (Unit IU C-SCAN HE) and the shaft of the screw (Unit IU C-SCAN ST).
C-SCAN THE NEW GENERATION OF 360° INSPECTIONS ON SCREWS